Kyle Walker Vice President, Sales Manager
Twenty-five years after graduating from Oklahoma State University and taking his first job with Wallace Business Forms, Kyle remains in the same line of business and anticipates a lifelong career in the printing industry. His career has provided him with a series of diverse and challenging sales and management positions throughout the country.
Kyle came to Raintree Graphics in 1996 and became vice president shortly after. Today he's excited about the future growth and potential that lies ahead. The alignment with Raintree has truly been a wonderful experience for Kyle, and he knows that his customers' needs and demands are better met at Raintree Graphics than anywhere else. This is a true comfort to him as he sees new challenges and opportunities arise.
Kyle enjoys golfing and going to the beach with his two sons. The challenges of both fatherhood and printing are at times nerve wracking, but when Kyle says he wouldn't trade it for the world, he truly means it.
"Sales is a relationship business, and the relationships I've established with my customers are invaluable."
It's these relationships, 25 years of sales and management experience and a keen interest in his customers' satisfaction that keep Kyle occupied and driven to be the best.
Contact: kwalker@raintreegraphics.com | (904) 396-1653 Ext. 105
Fraser Bolwell
Born 1960 - Southern Rhodesia, Africa
1987-1992 - Owned and managed print franchise - London, UK
1992-1997 - Owned and managed commercial print shop - Jacksonville, FL
1997-present - Raintree Graphics - Sales - Jacksonville, FL
Fraser's overall experience allows him to provide an in-depth knowledge of digital print, web-to-print, commercial print and mail processing. He has experience in management planning, estimating, marketing and technical experience in operating and buying printing equipment. By knowing the capabilities of equipment, Fraser can troubleshoot jobs before they go to press, thus saving time later. At the planning stage adjusting the finished size, larger or smaller, could provide big printing savings or US postage savings, if mailing. Fraser can give suggestions on how to obtain the required full effect of a piece by using different paper stocks and how different printing processes react on it. He enjoys showing different businesses ways to reduce duplication on materials, order correct quantities (to optimize cost), offer innovated ways to reach prospects and support their customer, amongst many other strategies.
"Raintree Graphics has provided me with monthly sales meetings focusing on customer service as number one. Over the many years with Raintree Graphics I have secured the significance of a sales person and how providing the customer true value, provides a loyal customer for years to come."
CSX Corporation 2001 - Deborah Lamir (Corporate Communications & Public Affairs) - "I keep a list of 'Star Performers'. A vendor must earn his or her way onto this list by going above and beyond. They must do their absolute best to keep my priorities in mind and ensure my company looks as good as it should. Fraser Bolwell holds a top spot on this list".
Contact: fbolwell@raintreegraphics.com | (904) 396-1653 Ext. 113


Jane Fabritius
Jane graduated from the Art Institute of Pittsburgh with a degree in graphic design. Following college, she began her career working with department stores designing direct mail catalogs. She also worked as a graphic designer for two advertising agencies in Jacksonville before moving into the printing industry. Jane's clients have come to appreciate and trust her guidance based on her design background and 20 years of industry experience.
Jane has also been an active member of the Printing Craftsmen Club, holding most offices in the club, including one term as president. This has allowed her the opportunity to get to know most of the printers and binderies in Jacksonville. She was a member of the team that hosted the International Association of Printing House Craftsmen convention in Jacksonville.
On a personal note, Jane's mother took her, via train, for her first field trip at the age of 4. They went to the Smucker's Jelly Factory. While there, she was given samples of some of their labels as a souvenir and has been addicted to paper samples and train rides ever since!

Contact: jane@raintreegraphics.com | (904) 396-1653 Ext. 103
Walter Kelly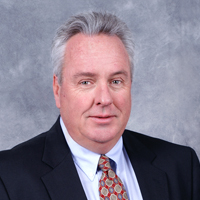 Walter graduated from Long Island University in 1981 with a degree in marketing and quickly began a career in print sales. He sold various forms of print in Manhattan, Long Island, and Connecticut before moving to Jacksonville, Florida. He has worked with a diverse client group that's afforded him valuable experience. He has a unique perspective having been a print buyer for a large corporation as well.
Walter came to Raintree Graphics as part of the QRS-Digital Solutions acquisition in 2012. He's excited to be part of a company that can offer such a variety of robust print solutions to his clients and his greatest satisfaction comes from helping clients on a consistent basis.
When not working, Walter spends as much time on the water fishing and boating as possible.

Contact: wkelly@raintreegraphics.com | (904) 396-1653 Ext. 132
Brian Knepp
Brian graduated from Kutztown University of Pennsylvania in 2006 with a Bachelor's degree in graphic design and advertising design. While still in college, he designed posters, t-shirts and wrestling singlets for Adidas.
After college, Brian worked as a graphic designer at a newspaper for 2 years creating informational graphics, and sports page layouts.
In 2009 Brian made the move to Florida to work for Raintree Graphics and transitioned into a sales role while continuing to design. In addition to graphic design, he enjoys fishing on Lake Santa Fe in Keystone Heights where he built his first home, fishing in Cedar Key, brewing beer, playing billiards, playing poker and creating fine art.
Brian works at our Gainesville, Florida location (720 West University Avenue), and loves the fact that the types of projects and customers he works with vary greatly from day to day. He looks forward to hearing from you soon with any questions about your next printing or design job.
Contact: brian.knepp@raintreegraphics.com | (352) 373-6761
Darral Lee
Darral joined Raintree Graphics in the Spring of 2016. Although new to the company, Darral has had a lifetime of printing experience. He began working in his father's print shop, Lee Printing, at the age of thirteen and grew to become CEO of Lee Printing, Inc. in 2000. With the support of some uniquely talented family members, Darral redefined Lee Printing by developing a web-based ordering and distribution portal (the KOR-Tx eSourcing and Distribution HUB). This forward-thinking approach was one of the many assets Raintree Graphics saw in Darral and his company – which led to our acquisition of Lee Printing, Inc. in the Spring of 2016.
Darral feels privileged to be a part of the Raintree family, assisting in planning and implementing a web-based solution for the gathering and distribution of their customer's critical collateral assets.
Contact: dlee@raintreegraphics.com | (904) 396-1653 Ext. 125
Kevin Marsh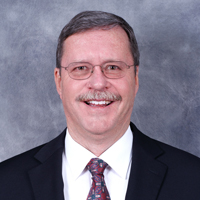 Kevin began his printing career in Gainesville, Florida in 1974. From 1982 until 2002 he owned his own printing company and in 2002 Kevin began working for Raintree Graphics, servicing the University of Florida and businesses in the Gainesville area. With over 33 years experience in production, management and sales, his customers benefit from the knowledge he's gained from the vast variety of projects he has worked on.
"When I meet with a customer, I want to be considered as part of their team. I am always looking for innovative ways to help solve any problems, meet their deadlines and budgets."
Kevin's hobbies include listening to all types of music, fishing, hunting, hiking, camping and all things outdoors. He bleeds orange and blue. Go Gators!
Contact: kmarsh@raintreegraphics.com | (352) 373-6761